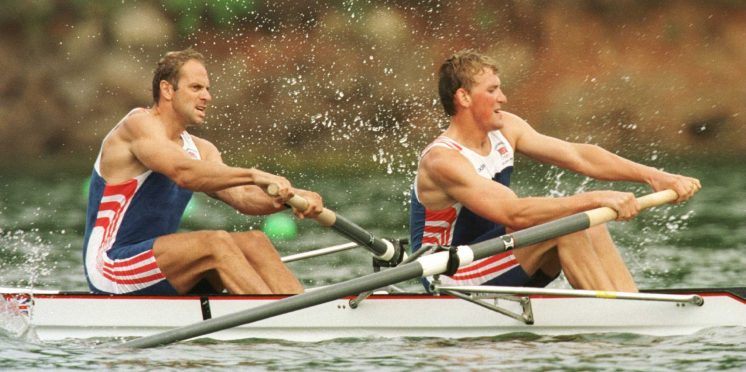 The most successful Team GB Olympians of all time
Great Britain has a proud history at competing at the Olympic Games. Athletes have been representing Team GB for over 100 years, but who have been the most successful competitors from these shores? We've taken a look at every British athlete who has won three or more gold medals at the Olympic Games to find out!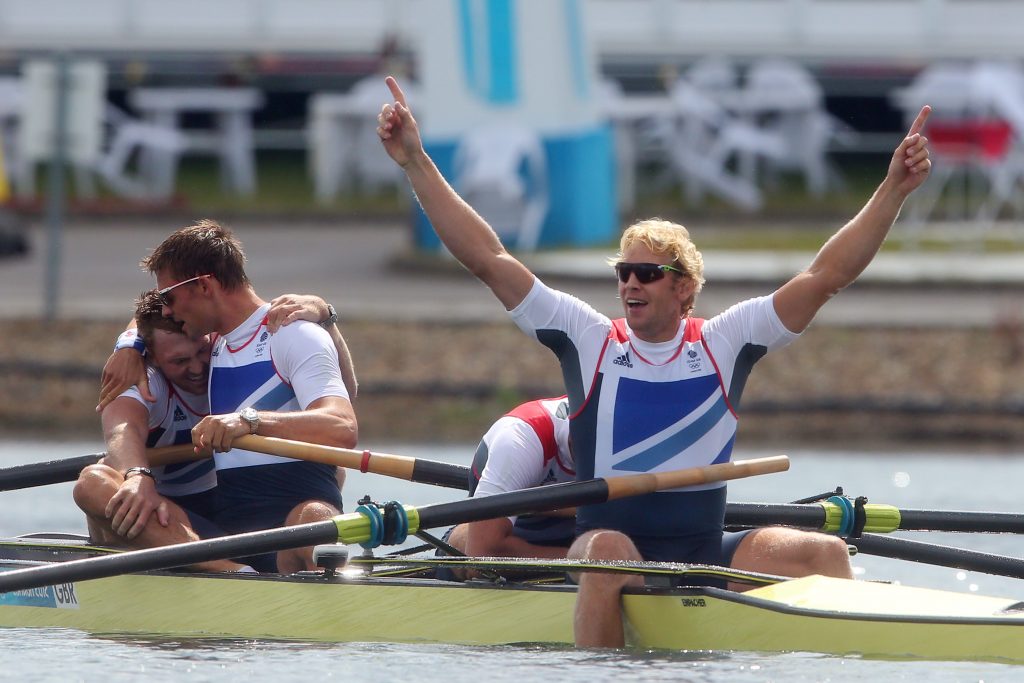 Andrew Triggs Hodge - 3 golds
Andrew Triggs Hodge was part of the Team GB rowing team that won gold in the Coxless four both in 2008 and 2012. Four years later, he was part of the team that won gold in the Men's Eights in Brazil.
Pete Reed - 3 golds
Pete Reed was part of the same three teams as Hodge that won golds in 2008, 2012 and 2016.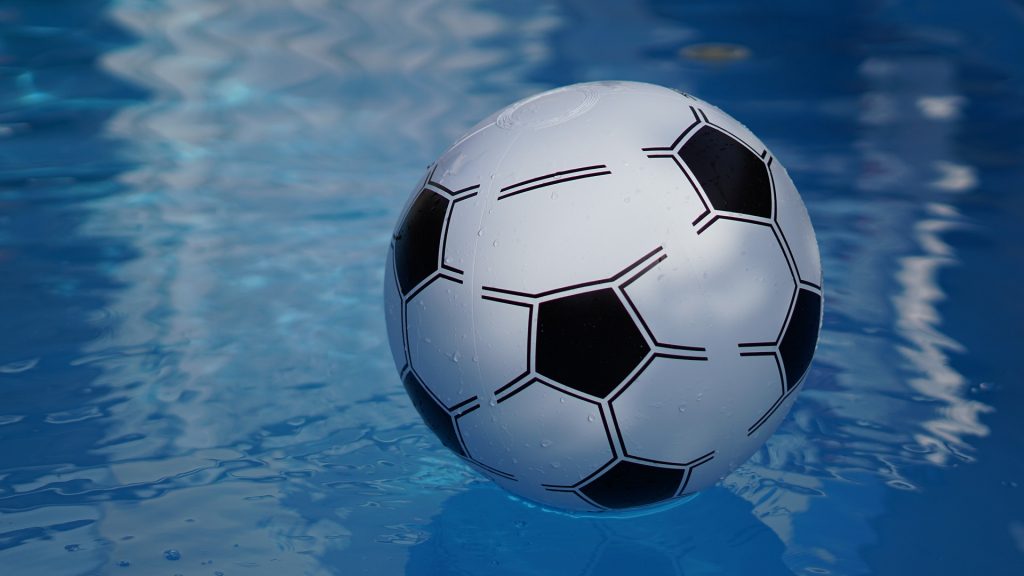 Charles Sydney Smith - 3 golds
Water polo player Charles Sydney Smith was part of three Team GBs that won gold medals in the early part of the 20th century. He was given the honour of being the country's flag bearer at the 1912 Summer Olympics in Stockholm, making him the first competing athlete to carry the flag for Great Britain.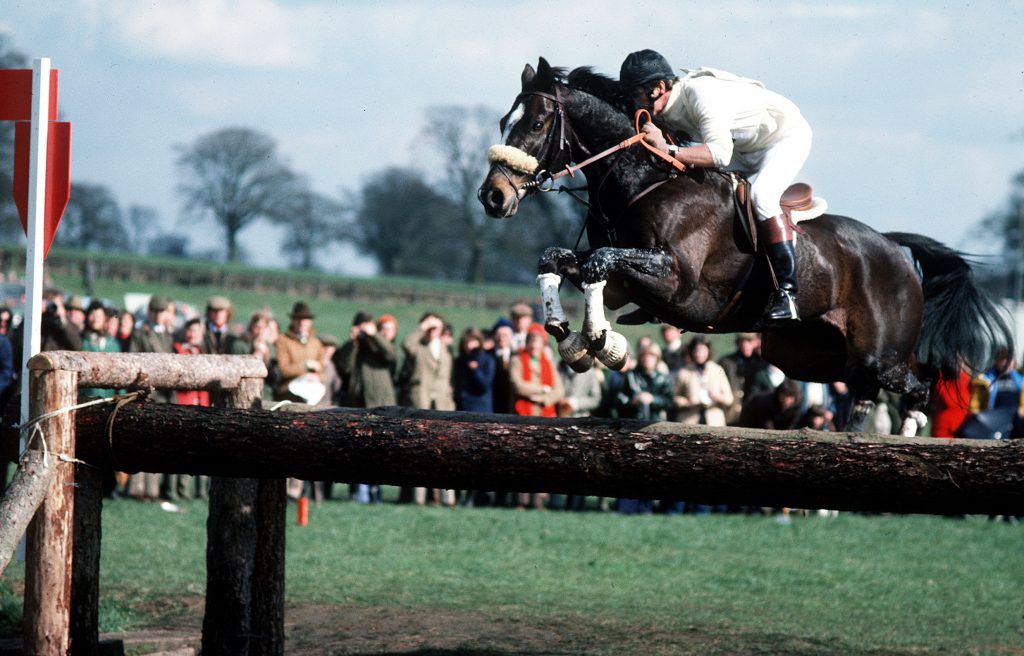 Richard Meade - 3 golds
Richard Meade won golds in Team eventing at Mexico City in 1968 and Munich in 1972. He also won Individual eventing gold in Munich too.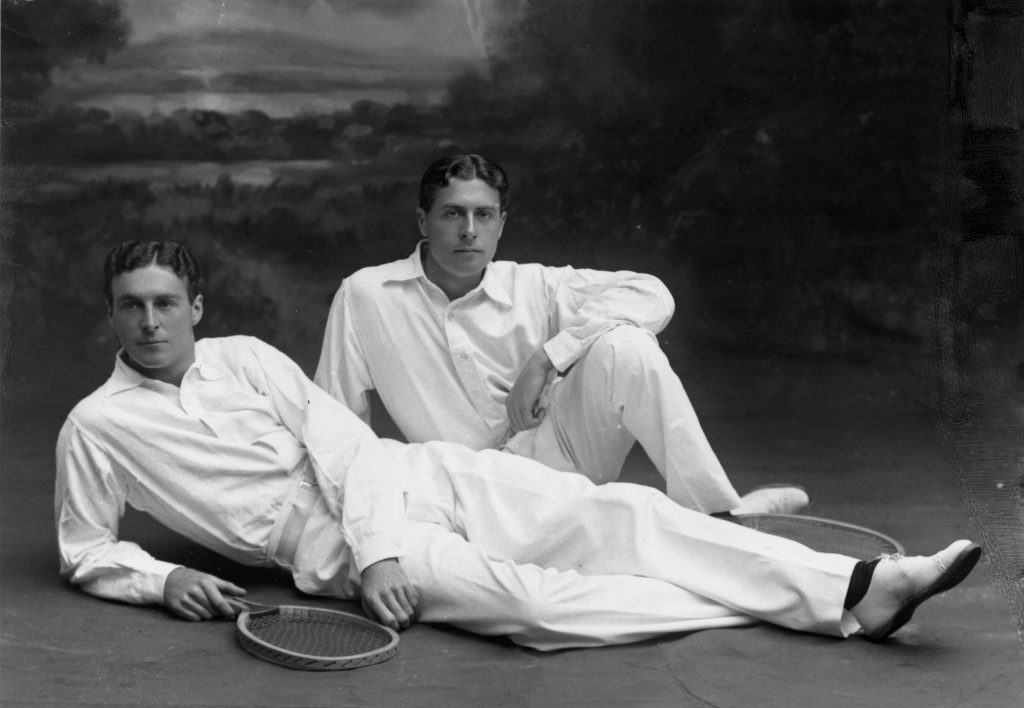 Reggie Doherty - 3 golds
Reggie Doherty won the Olympic tennis doubles tournament in 1900 alongside his brother Laurie. He also won the mixed doubles too, alongside Charlotte Cooper. He had the chance to win a clean sweep by winning the individual competition but he withdrew at the semi-final stage as he refused to compete against his brother, so he ended up with a bronze. Eight years later, he won doubles gold again, this time with George Hillyard.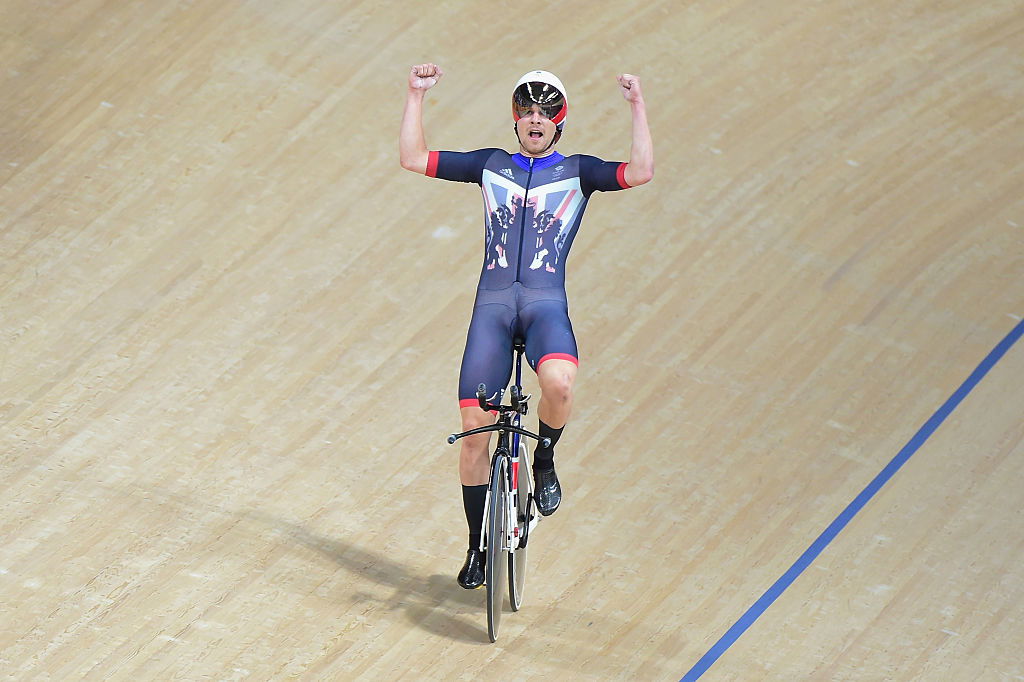 Ed Clancy - 3 golds
Cycling star Ed Clancy has won gold medals in the Team Pursuit at the last three Olympic Games. He also won a Bronze in 2012, coming in third place in the Omnium.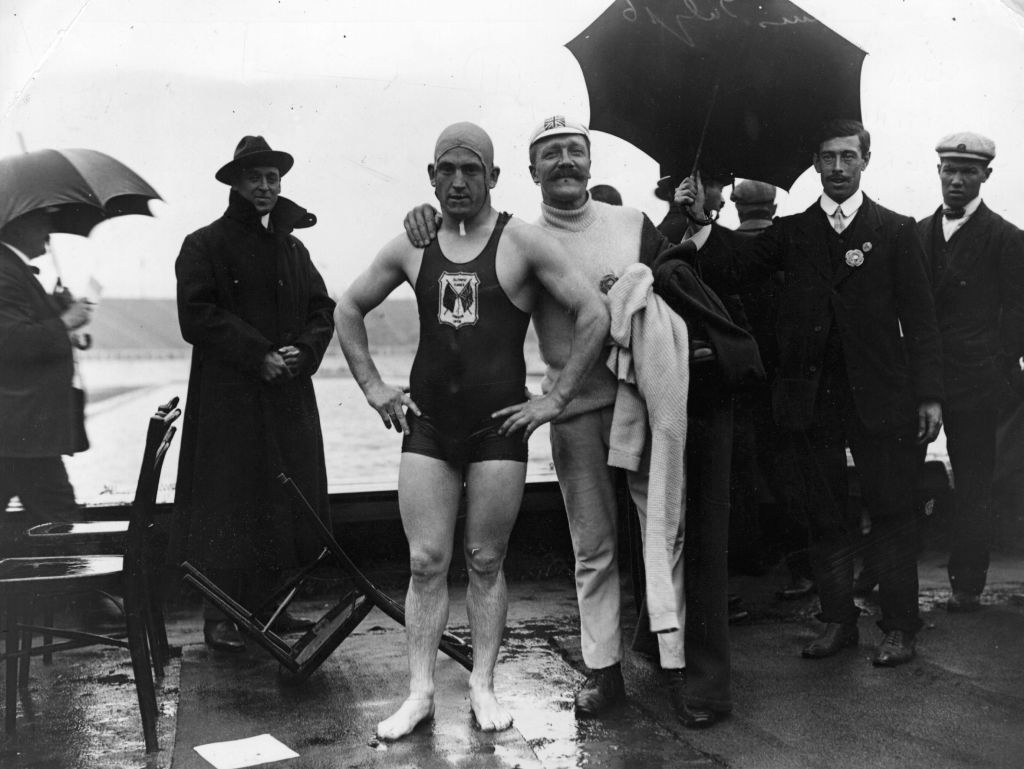 Henry Taylor - 3 golds
Swimmer Henry Taylor dominated the 1908 Olympics in London, winning gold in the 400m freestyle, the 1500m freestyle and the 4x200m freestyle. He picked up two further Olympic bronze medals in the 4x200m freestyle as his teams finished in third place in 1912 and 1920.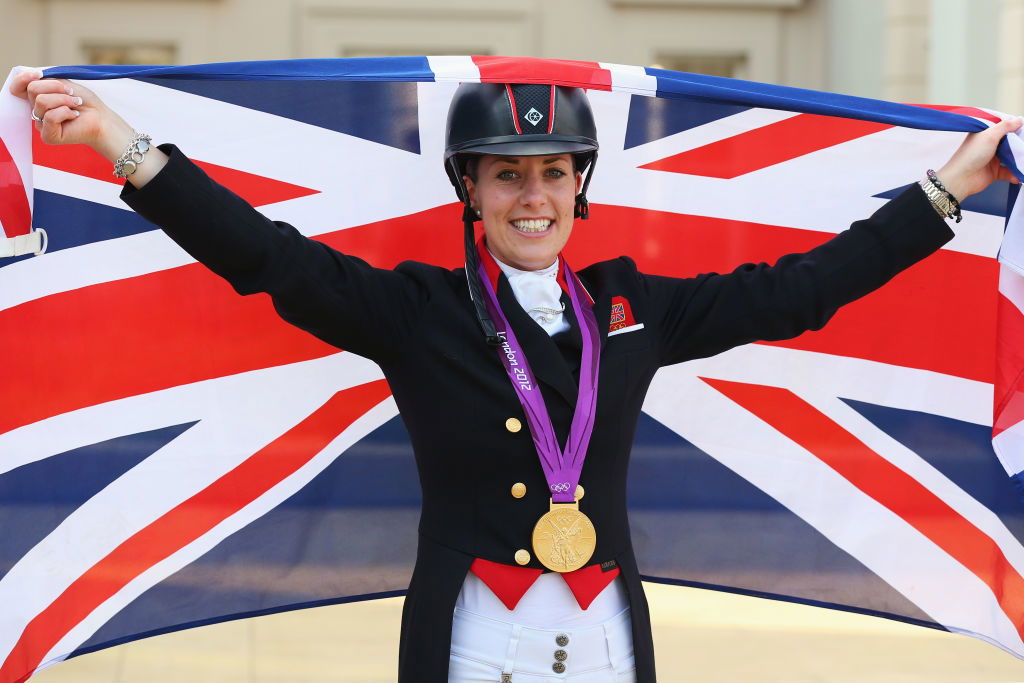 Charlotte Dujardin - 3 golds
The first female competitor on our list is the most successful British dressage rider in the history of the sport, Charlotte Dujardin. In 2012, she won golds in the team dressage and the individual dressage and she backed that up with another individual gold and a team silver in Rio four years later.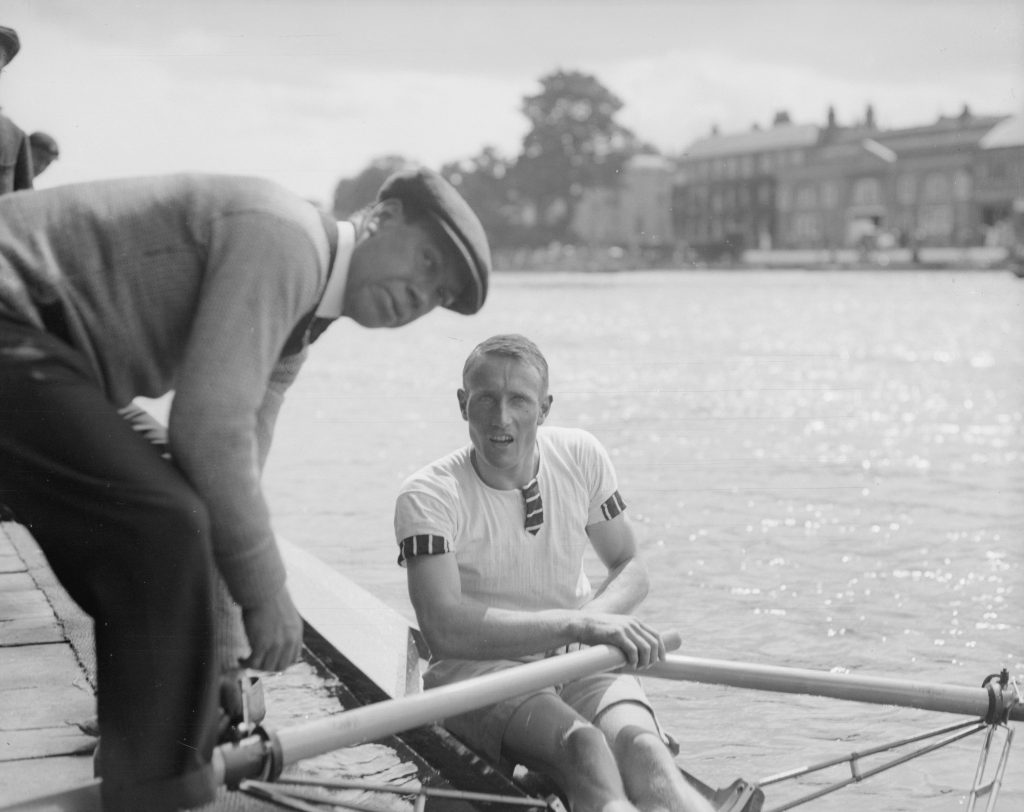 Jack Beresford - 3 golds
Jack Beresford won five medals at five Olympic Games in succession between 1920 and 1936. He started off by winning silver in the single sculls in 1920. He then won gold in the single sculls (1924), before claiming another silver in the eights in 1928. He then won another two golds, in the 1932 coxless fours and the 1936 double sculls.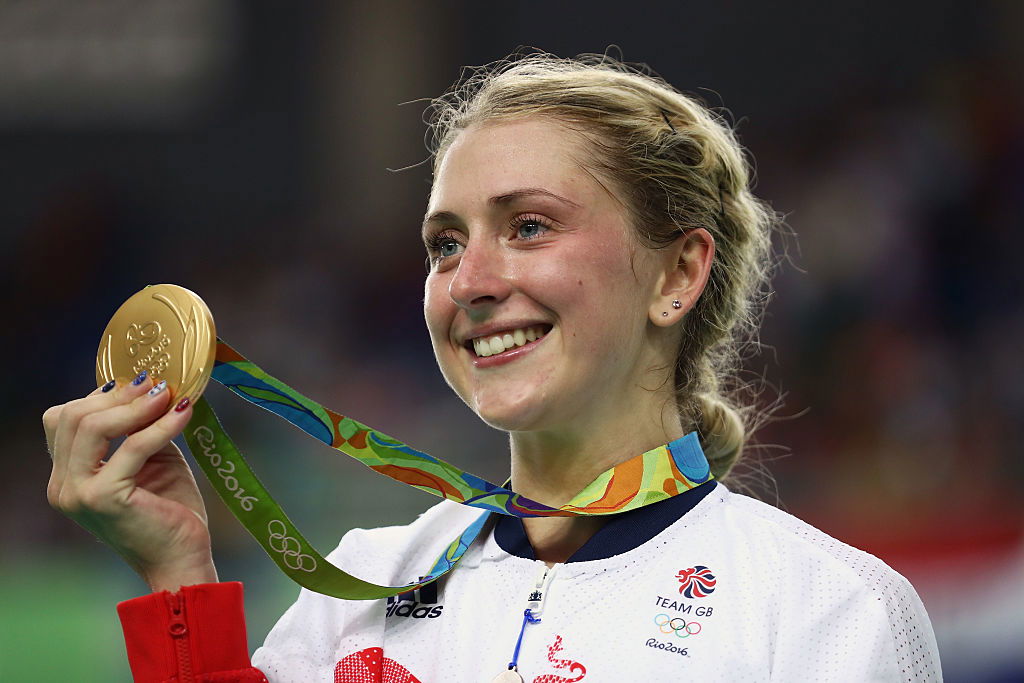 Laura Kenny - 4 golds
Laura Kenny (nee Trott) is a four-time Olympic champion. In 2012, she won golds in the team pursuit and the Omnium and she backed that up four years later, winning the same two events in Rio.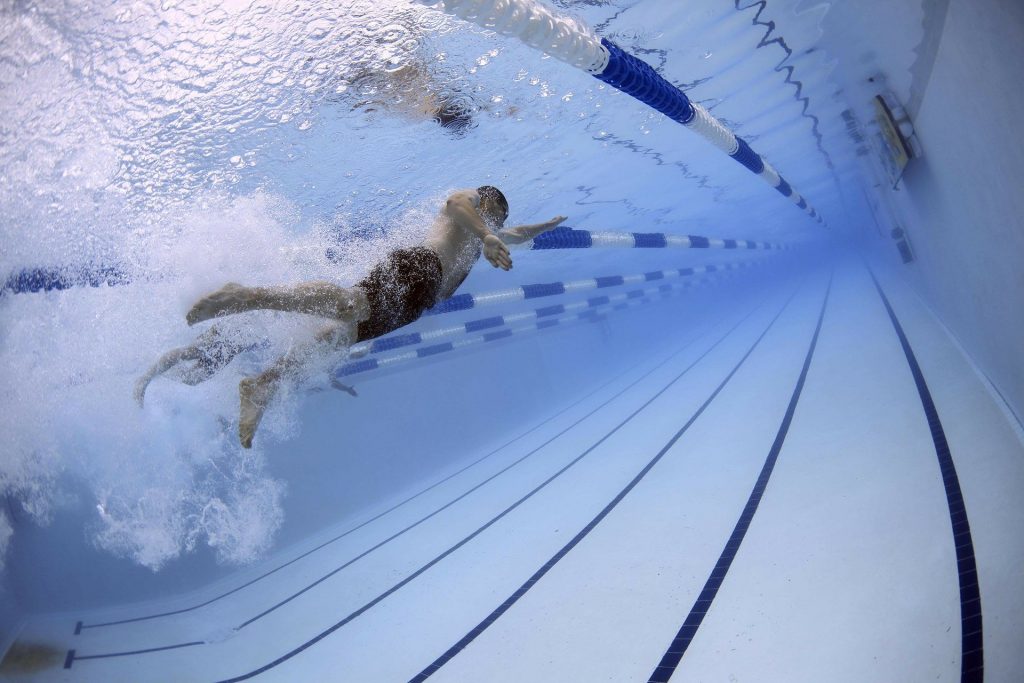 Paulo Radmilovic - 4 golds
Paulo Radmilovic pulled double duty at the 1908 Olympics, winning golds with the water polo team and also in the 4×200m freestyle swimming event. He was also part of the water polo teams which won in 1912 and 1920.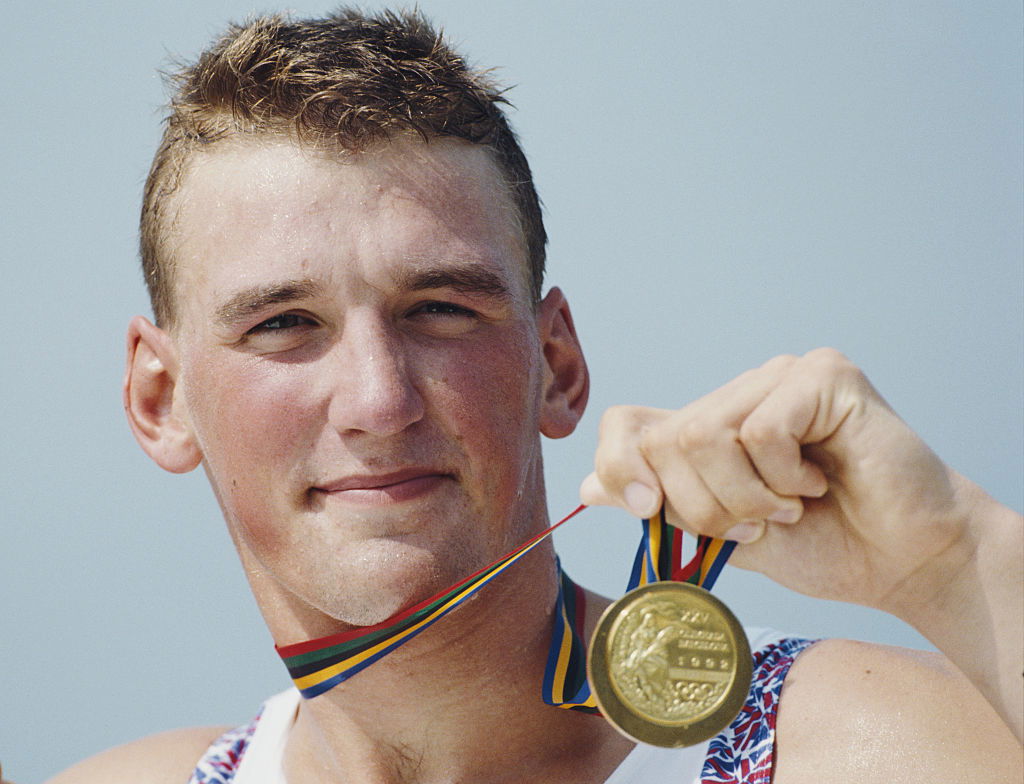 Matthew Pinsent - 4 golds
Matthew Pinsent was part of a dominant GB Coxless four team which won golds at four successive Olympics. They won in 1992, 1996, 2000 and 2004.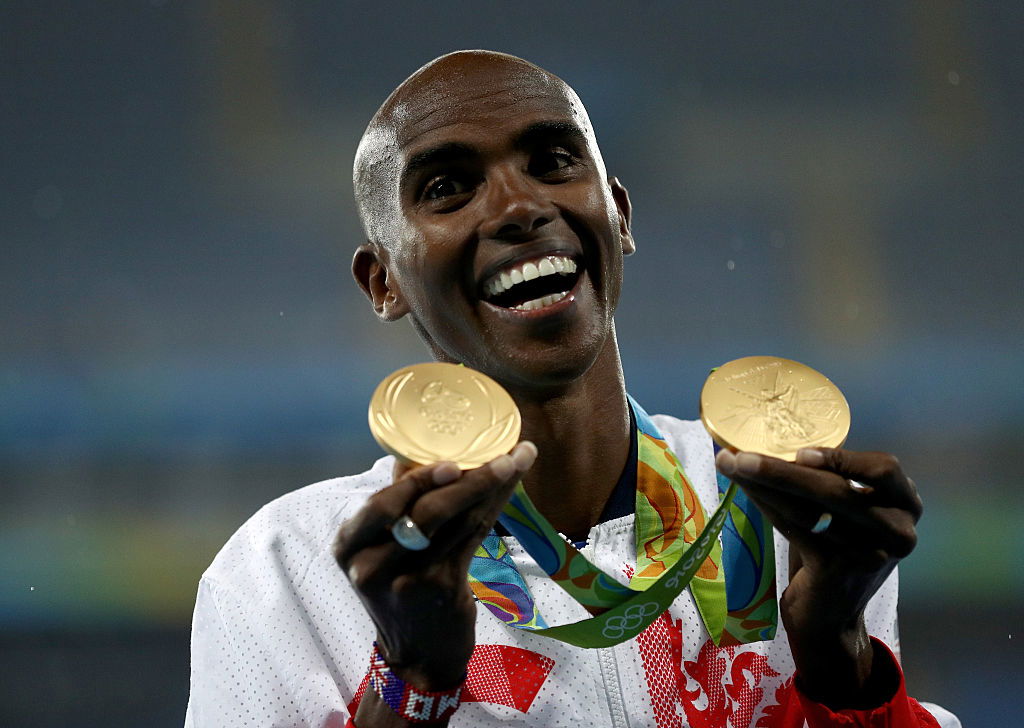 Mo Farah - 4 golds
Mo Farah is the most successful British track athlete in modern Olympic Games history. He won both the 5000m and 10,000m titles at the London 2012 games, then doubled down by winning both events in Rio too!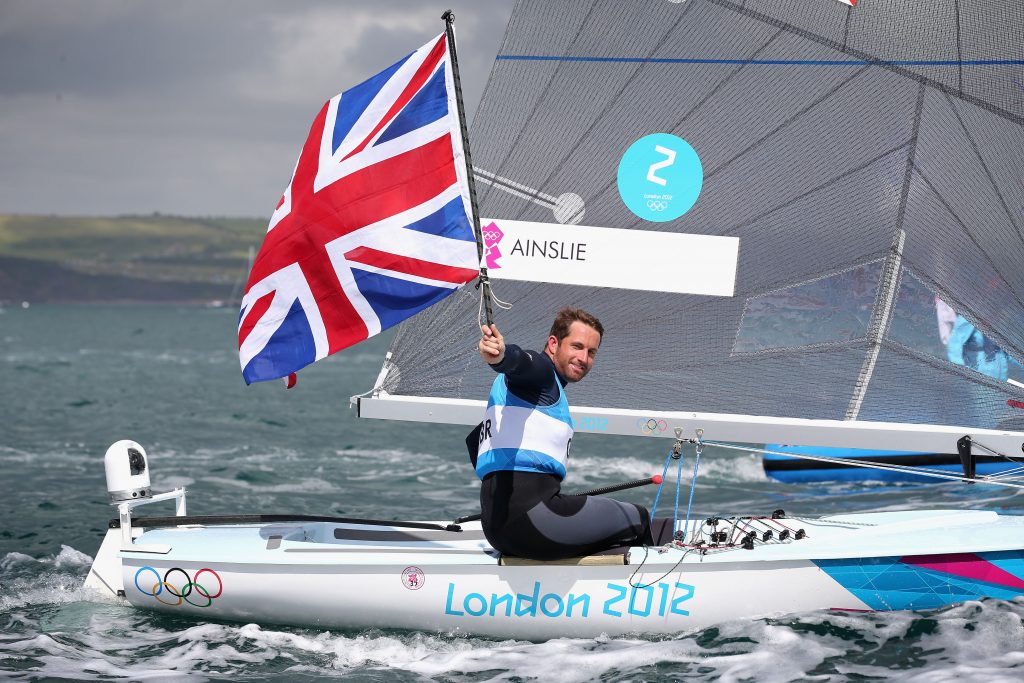 Ben Ainslie - 4 golds
Sailing superstar Ben Ainslie's first Olympic medal was a Lase silver in 1996. He won gold in the same event four years later before going on to win three more gold medals in the Finn between 2004 and 2012.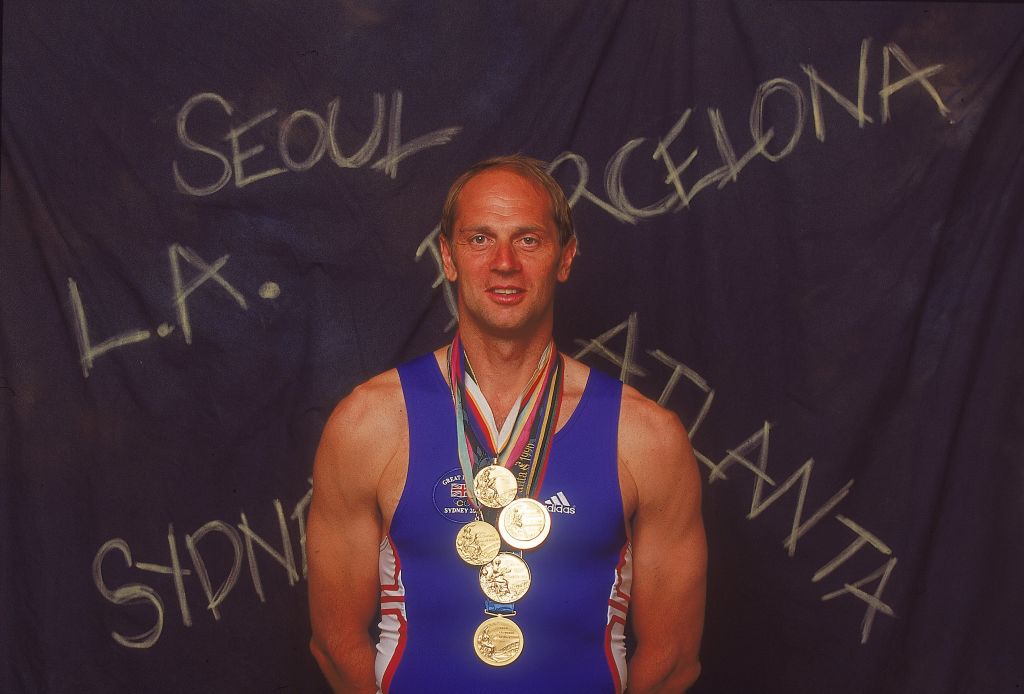 Steve Redgrave - 5 golds
In total, Steve Redgrave has an incredible six Olympic medals. One is a bronze that he won in the coxed pair event in 1988. The rest are all golds. He won coxed four gold in 1984, coxless pair golds in 1988, 1992 and 1996 and coxless four gold in 2000.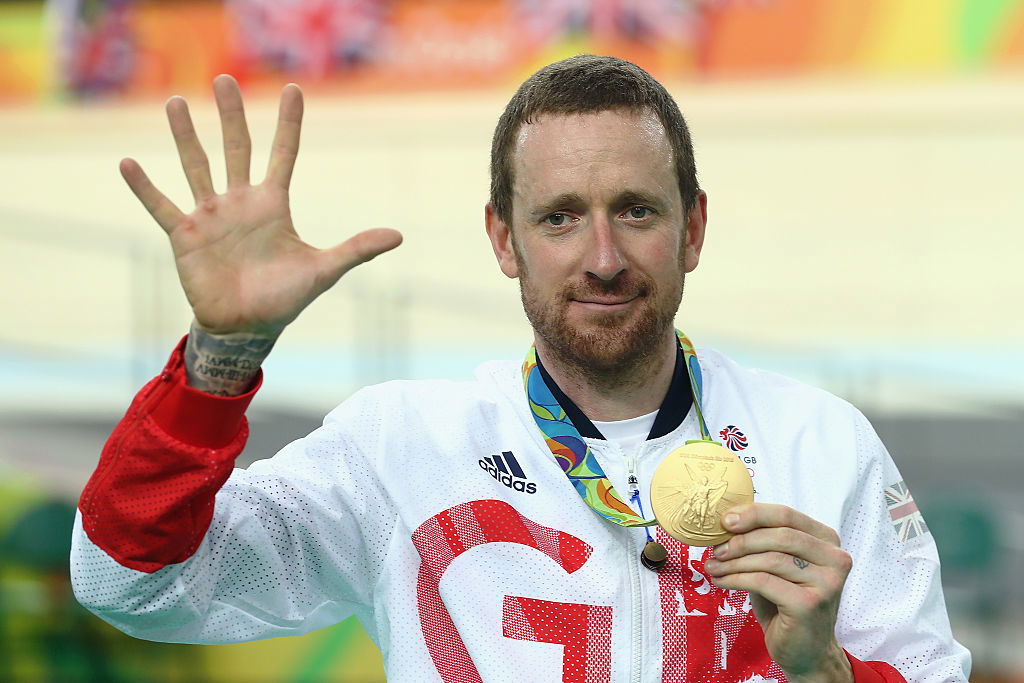 Bradley Wiggins - 5 golds
In total, cycling superstar Bradley Wiggins has won eight Olympic medals. He has bronze medals from the team pursuit (2000) and Madison (2004) and a team pursuit silver (2004). His other five medals are all golds. He won the individual pursuit in 2004 and 2008, and the team pursuit in 2008 and 2016. He also won gold in 2012, as a road cyclist, as he won the time trial.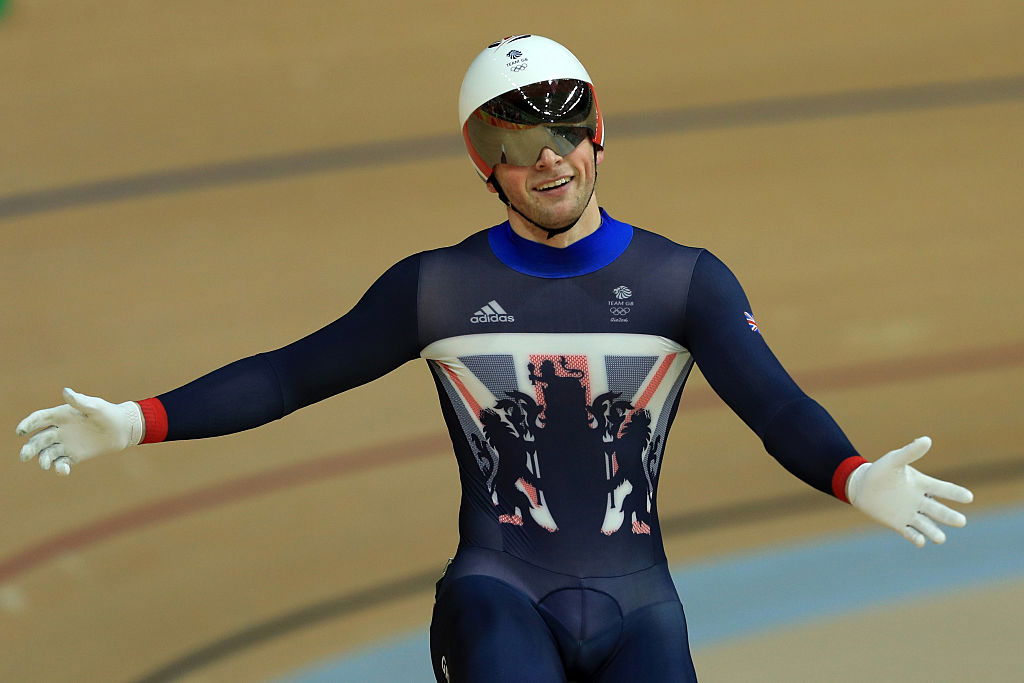 Jason Kenny - 6 golds
Only two British athletes have ever won six gold medals. The first of those two is Jason Kenny, who has a total of seven Olympic medals. He won silver in the sprint in 2008 and then golds in the team sprint (2008, 2012 and 2016), the sprint (2012 and 2016) and the Keirin (2016).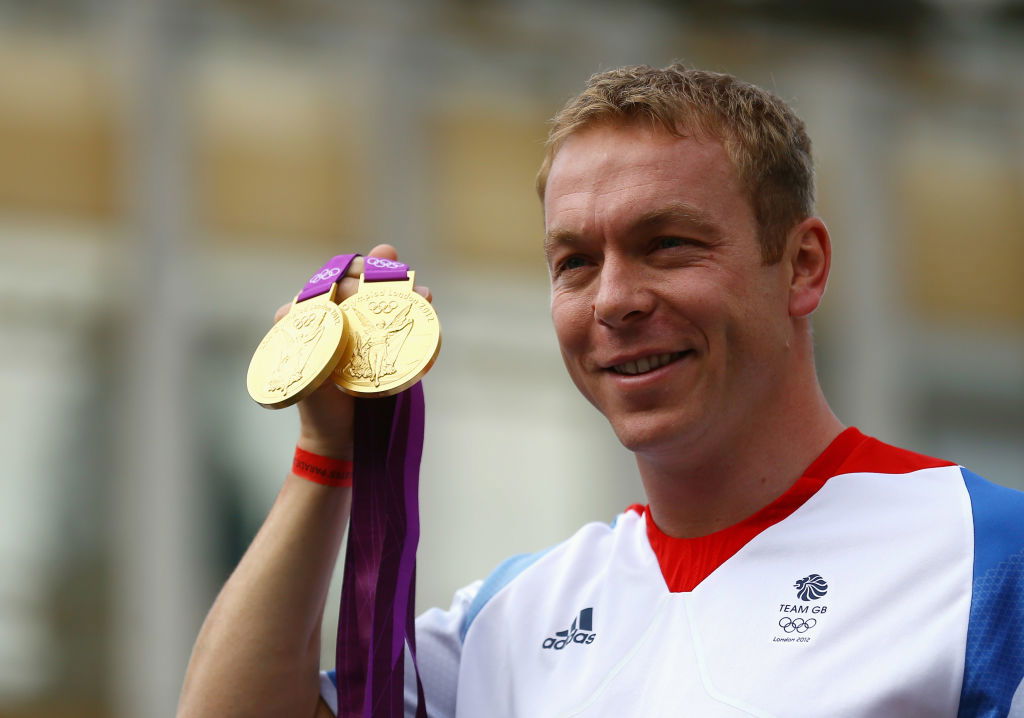 Chris Hoy - 6 golds
Like Kenny, Chris Hoy also has six golds and one silver. His silver came in the 2000 team sprint. He then went on to win the 1km time trial in 2004, the sprint, team sprint and Keirin in 2008 and the team sprint and Keirin in 2012.
---