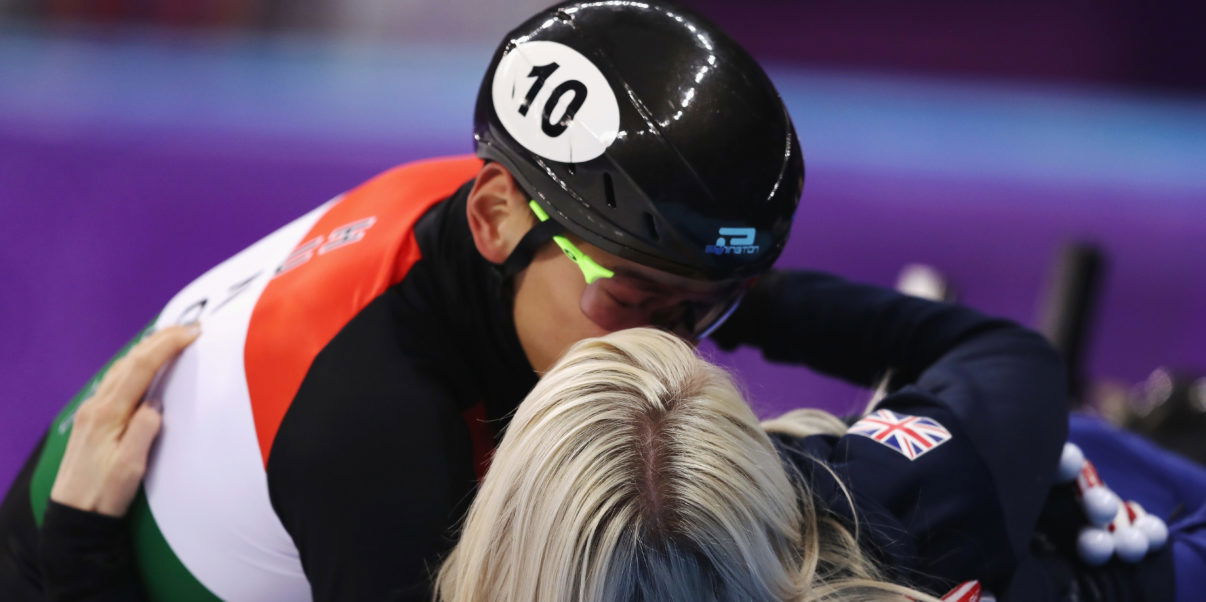 Smiles for Christie as boyfriend wins gold
Despite her own well-publicised heartbreak at the Pyeongchang Winter Olympics, there was a smile on Team GB speed skater Elise Christie's face on Thursday as her boyfriend Sándor Liu Shaolin of Hungary won the 5000m relay.
Twitter: It's smiles for @Elise_Christie!
#Pyeongchang2018 #bbcolympics https://t.co/3Ya3ujZLm8 (@BBCSport)
Despite falling in the 1500m and 500m, and being disqualified in the 1000m, it seems Christie will go home with a smile on her face after all.
Alongside Shaolin, the victorious Hungarian team included Shaoang Liu, Viktor Knoch, and Csaba Burjan.
China raced through for the silver medal, whilst Canada's team did enough for bronze.
---